Attendant Sliding Bed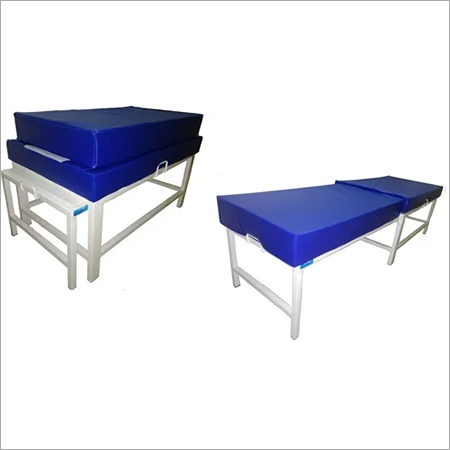 Attendant Sliding Bed
Product Description
Attendant Sliding Bed
Overall Approximate size open: 1830 mm (L) x 560 mm (W) x 390 mm (H).
Overall Approximate size Closed: 940 mm (L) x 560 mm (W) x 390 mm (H).
Frame work made of Rectangular M.S. Tubes.
CRCA Sheet duly machine press bent.
Bed Mounted on 25mm high quality rubber grommet.
Two section mattress of 100mm thickness.
Mattress guard on each side to prevent sliding of mattress.
Handle at the sliding end to push and pull the end
Powder Coating: All M.S. parts are Eight Tank Pre-treated & Epoxy Powder Coated.