Delivery Bed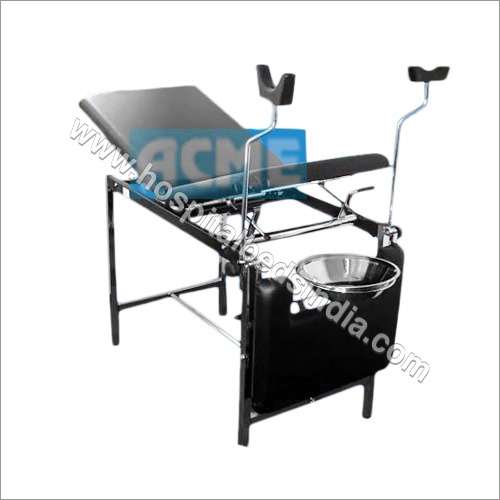 Delivery Bed
Product Description
(a) Overall approx Size: 1800mm x 550mm x 800mm
(b) Frame work made of rectangular & Square M.S. tubes mounted on PVC Stumps
(c) Cushioned top in 3 sections, capable of tilting for obstetric & Gynecological use.
(d) Backrest, seat, leg section adjustable by hand lever.
(e) Complete with S.S. bowels.
(f) Height adjustable a pair of knee crutches
(g) Pre Treated and Epoxy powder Coated.